Posts Tagged 'marital security'
Be wary of stereotypes.   They often hold elements of truth, but not the whole truth.
Stereotypes about men and women, for example, may be helpful starting points in discussions because there are true differences in men and women.  On the other hand, since there is so much variation between individuals, both men and women, stereotypes often don't apply to particular individuals or couples.
Acknowledging that caveat (and with your promise of tolerating the following over generalizations), let's see what we might learn by contemplating a couple of stereotypes.
(1) Men want sex more often than women.
(2) Women want conversations more often then men, especially about topics (and in feeling terms) which women experience as especially meaningful.
So, man meets woman.  They fall in love.  They promise to marry with the expectation that their spouse will dispel the loneliness  in their lives by giving them the security of (a) a sex partner forever and (b) someone to converse with forever.
Put another way, they are looking for sexual security and emotional security which are distinct but very intertwined.
Typically, for men satisfaction of sexual desire produces feelings of emotional closeness.  For women, emotional closeness produces feeling of sexual desire.
This is why women want to be romanced before sex and also why men have a tendency to want to move quickly toward sex . . . not just for the sex act itself but for the afterglow of emotional closeness which sex is the shortcut to.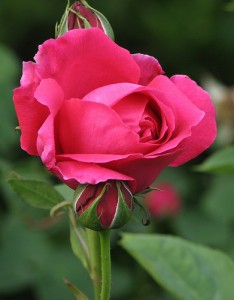 So part of the "mismatch" between men and women is that while they both want true intimacy, which is both emotional and physical, they have a natural tendency to want the first steps to be down their own preferred path . . . emotional for women and physical for men.
This difference can lead to unintended hurts.   A wife can feel emotionally hurt and used when the husband neglects to emotionally warm her up before sex.   Conversely, if the wife refuses a "quicky" because her husband has failed to romance her, or she just doesn't have the time, he is going to experience rejection.   Not just a rejection of sex, but rejection of emotional intimacy with him.   He, after all, is seeking not just sexual release but profound emotional intimacy. . .or at least a short cut to it,  especially in the afterglow of sex.
So remember this fundamental principle:  both husbands and wives want intimacy.  Deep, profound intimacy.  But they often see different paths to greater intimacy.  
While they both want sex and conversation in the mix, it is likely that they each want sex and conversation in different proportions.   Add on top of this the fact that either spouse, feeling that one's desire for intimacy (verbal or physical) is being rejected feels like a rejection of one's very self.