Posts Tagged 'conflicted'
If you think your spouse should ALWAYS make you happy, I feel sorry for . . . your spouse.
Sure, the desire to make you happy should be high on your's spouse list of priorities.  But you go too if you think your spouse's responsibility to make you happy.
Take a moment to view the coin from the other side.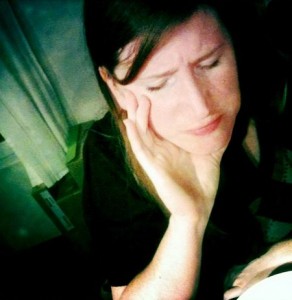 Can you always make your spouse happy?
No.  So how can you expect more from him or her?
Even if your spouse could "always make you happy," would that truly be a good thing?
Probably not.  It would far more likely just make you increasingly narcissistic and more of a pain in the ass than you already are!
If it's not good for your own spouse, siblings, children, or pets to always get their way, why would it be good for you?
Marriage is the Best Path to Self Improvement
Despite all the romantic hopes everyone harbors about finding a soul mate or perfect match, the reality of human nature is that we are all imperfect and therefore imperfectly compatible.
Lori Lowe's essay We All Married The Wrong Person describes research that shows that there are no perfect matches, and perhaps not even any great matches.  Instead, there are matches of imperfect people who greatly work at becoming better and more tolerant. Read the rest of this entry »
My wife is conflicted.
On one hand, we have two unplanned children whom she dearly loves.
On the other hand, we have two unplanned children who have "derailed" her career plans because she doesn't want to put the youngest in daycare.  She already put off her career for the five oldest, but that was according to her plans.
It's these two late comers which have upset her plans.
So how does she deal with this conflict between love for her children and resentment over the obligations of being a parent?