Archive for the 'extraordinary circumstances' Category
Every marriage goes through cycles of intimacy.
Sometimes we will feel close to each other and yearn for ever more emotional, physical, and spiritual intimacy.  At other times, we will feel that we are drifting apart.   If the drift apart becomes too severe, we may actually begin resent our spouse's efforts to renew and restore emotional, physical and spiritual intimacy.
Some of the driving forces which tend to push couples away are what I will call normal circumstances.  These encompass the normal competitors for time and energy — like jobs, parenting, hobbies, et cetera– and the normal vices of human nature — self-absorption, selfishness, envy, boredom and the like.    These are "normal circumstances" because they arise in nearly every marriage and are addressed in nearly every book on marriage advise.
But there are also extraordinary circumstances.  Unfortunately, these extraordinary circumstances are not rare.   I call them extraordinary not because they are rare but because can loom so large in the psyche of one or both partners that they may render a spouse truly unable to even work at being who or she wants to be without professional counseling and an extraordinary effort on both partner's part. Read the rest of this entry »
Trust is vital to marital intimacy.
Unfortunately,  sometimes through no major fault of a spouse, trust may be lost — or at least buried–beneath feelings of anxiety, fear, or even an emotional shut down.
Why?  Because past hurts caused by other people can become mentally associated with one's spouse.  Once these links are made, even subconsciously, these feelings of hurt, despair, shame, hatred, and more need to be dealt with or they will continue to haunt the marriage.
One life experience that can intrude on marital intimacy in this way is a history of sexual abuse, especially a history of sexual abuse as a child.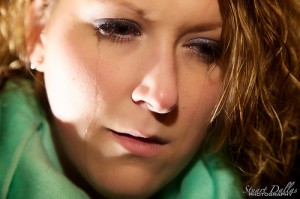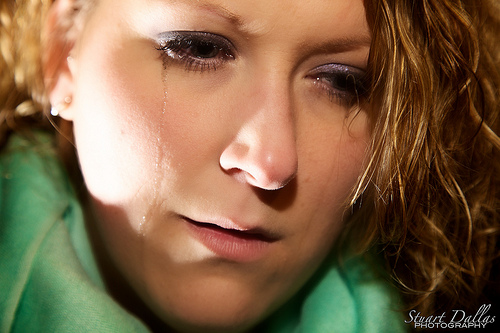 While a history of sexual abuse may not always interfere with marital intimacy, it would be a very rare couple with whom it never has any impact on their relationship.
Occasionally, the effects of prior sexual abuse will be evident early in a relationship.   In such cases, an alert couple will educate themselves and be consciously prepared to persistently and patiently work through these issues as they unfold through the early years of their marriage.  Bravo!
In other cases, a couple may be taken by surprise by issues arising out of a history of sexual abuse.  Or worse, they may have no insight at all as to how this past is contributing to the disintegration of their marriage.  This can occur because survivors of sexual abuse are often unaware of its lingering effects and impact on relationships.
Indeed, if an affected spouse believes the past abuse is not something that needs to be addressed (much less has successfully suppressed memories of the abuse), it is quite likely that their spouse, too, will treat it as a non-issue presuming he or she has even been told about the past abuse.
As a general rule of thumb, however, sooner or later it will always become an issue.   As trust, love, interdependence grow and wane, and as unexpected events in life create emotion sapping tension and hurts, unresolved feelings will be triggered, misdirected, and misinterpreted.
In many cases, a couple may enjoy period of normal and pleasurable marriage for several years.    During this time, the affected spouse may actually be coping well, and healing on many levels.   Alternatively, the affected spouse may mostly be suppressing the all the little hurts and resentments which are due to normal marriage experiences rubbing up against unhealed trauma wounds related to trust, self-esteem, control, sexual boundaries, and more.  In such cases, the affected spouse may be working hard to convince themselves and their spouses that they are happy when in fact they are getting by, coping, doing their best to their "duty," while inside true marital intimacy is not growing but is instead eroding.